The best Coffee shops in Christchurch, Dorset
☕️☕️☕️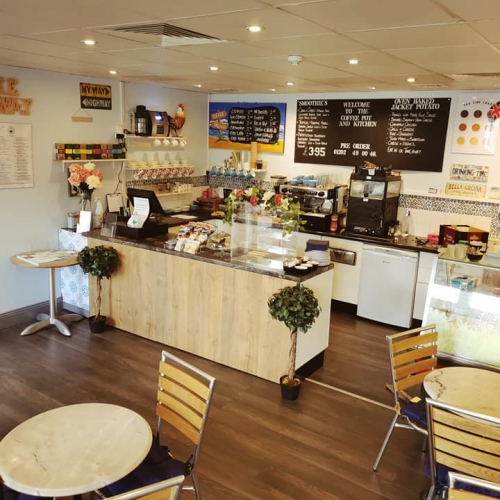 The Coffee Pot
20A Bargates, Christchurch BH23 1QL
Unique friendly boutique cafe with a choice of daily changing specials, delicious brunches
Monday Closed
Tuesday Closed
Wednesday 8am–2pm
Thursday 8am–2pm
Friday 8am–2pm, 5–8pm
Saturday 8am–2pm, 5–8pm
Sunday 9am–2pm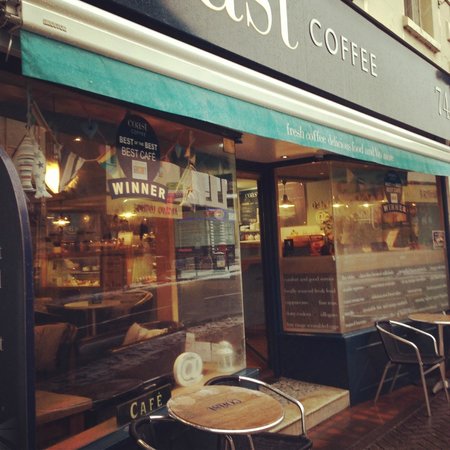 Coast Coffee
74 High St, Christchurch BH23 1BN
Family run coffee shop based in the heart of Christchurch, serving delicious coffee, cakes and freshly made sandwiches
Monday 8am-4pm
Tuesday 8am-5pm
Wednesday 8am-5pm
Thursday 8am – 5pm
Friday 8am-5pm
Saturday 8am-5pm
Sunday 9am-4pm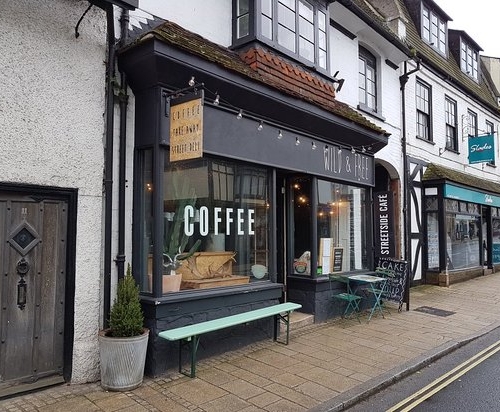 The Raft at Wild & Free
9 Castle St, Christchurch BH23 1DP
Exciting Street bistro, have a coffee, breakfast, lunch or dinner inside or the secret garden!
Monday 09:00 – 18:00
Tuesday CLOSED
Wednesday 09:00 – 18:00
Thursday 09:00 – 18:00
Friday 09:00 – 22:00
Saturday 09:00 – 22:00
Sunday 09:00 – 18:00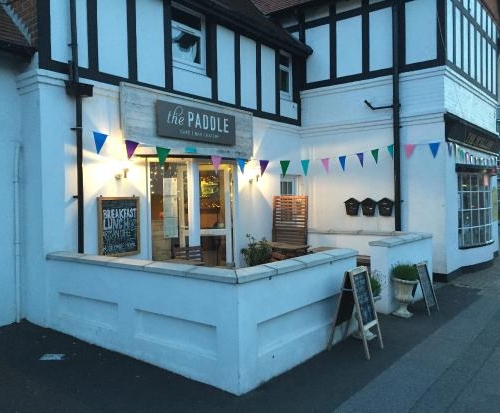 The Paddle, Highcliffe
397 Lymington Rd, Highcliffe, Christchurch BH23 5JN
Small family run business serving a range of hot and cold drinks available to enjoy in or to take away
Open Monday to Saturday 08:45am – 3pm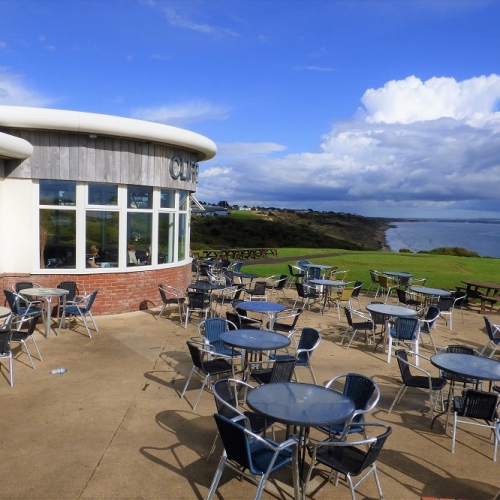 Cliffhanger
Waterford Rd, Highcliffe, Christchurch BH23 5JA
Family restaurant serving fresh locally sourced food. Dine-in or sit outside and enjoy the amazing views and location.
Open 0900 – 2000 weather permitting, 7 days a week.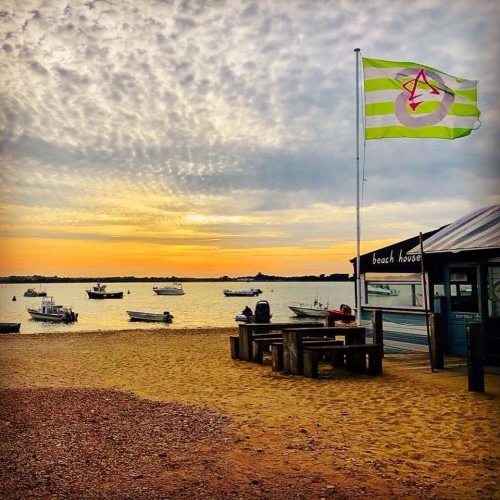 The Beach House at Mudeford
The Spit, Mudeford BH6 4EN
Beach side takeaway in the unique location of mudeford sand spit. Ideal for a long walk over Hengistbury Head with a dog
Open 7 days a week from 9am, weather permitting.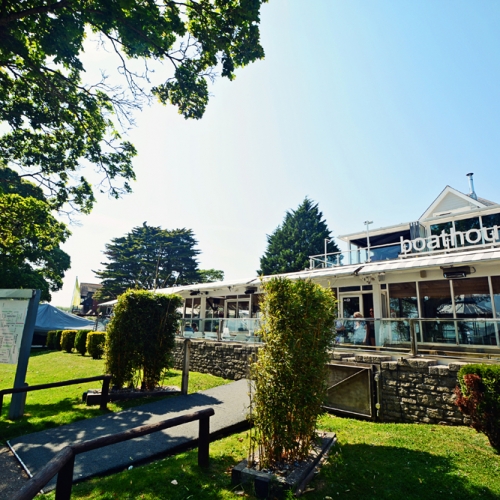 Boathouse
Quay Rd, Christchurch BH23 1BU
Picturesque Stylish Restaurant & Bar overlooking Christchurch Quay.
Open 7 days a week from 9am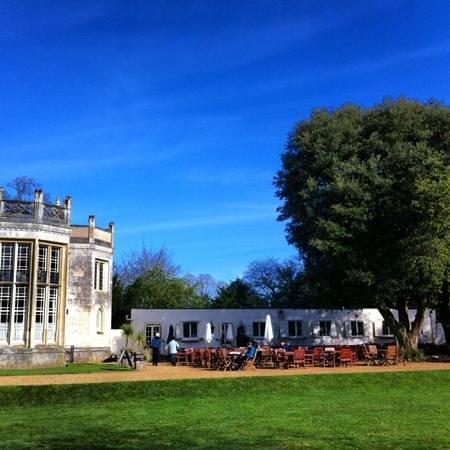 Castle Kitchen
Rothesay Dr, Highcliffe, Christchurch BH23 4LE
Situated in the beautiful grounds of Highcliffe Castle.
Open Daily: 10:00-16:00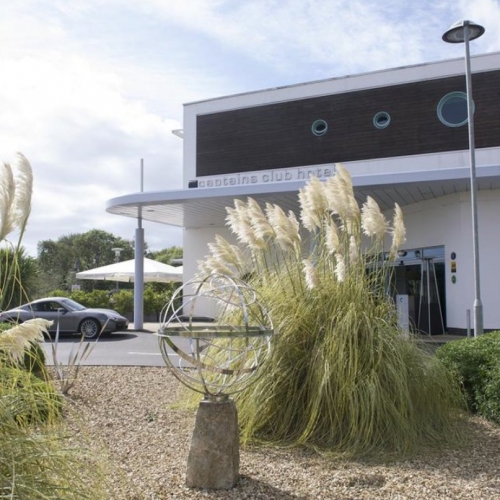 Captains Club Hotel
Wick Ferry, Wick Ln, Christchurch BH23 1HU
Maritime-themed, high-end hotel offers stunning views from their balcony and bar overlooking the River Stour.
Lounge open from 8am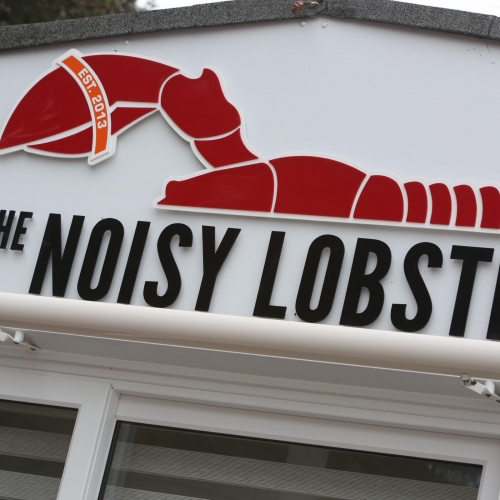 The Noisy Lobster
Avon Beach, Mudeford, Christchurch BH23 4AN
Beach Side Restaurant at Avon Beach, Mudeford.
Monday to Saturday 8am – 10pm
Sunday 8am – 5pm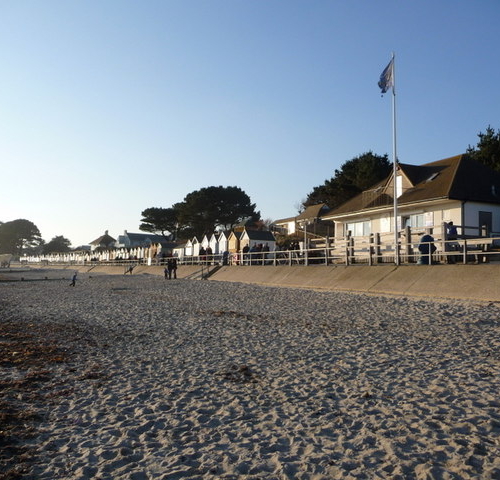 Beach Hut Cafe, Highcliffe
7 Cliff Dr, Christchurch BH23 4EP
 Beach Hut Café is located facing an award winning and safe beach, with amazing sea views from Hurst Spit in the East, to the Purbeck Hills in the West.
Monday – Saturday: 8.30am – 4.30pm
Sunday 9am – 4.30pm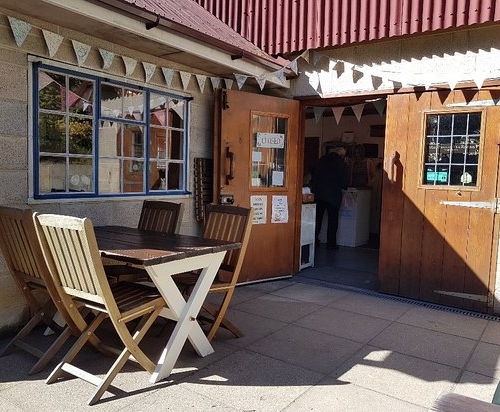 Robin's Nest Tea Rooms, Bransgore
154 Burley Rd, Bransgore, Christchurch BH23 8DB
Vintage Tea Rooms in the heart of Bransgore
Open 7 days a week, 10am – 5pm