Christchurch Information Centre:
49 High Street, Christchurch, Dorset, BH23 1AS
What area is covered in Christchurch?
The town centre lies between the rivers Avon and Stour which flow directly into Christchurch Harbour. The borough boundaries stretched to Hurn Forest in the north encompassing Bournemouth Airport and eastwards along the coast as far as Walkford. The River Stour forms a natural boundary to the west; the estuary and harbour form the southern boundary
How to get to Christchurch?
By Train
Christchurch Train Station, BH23 2FJ
Ticket Office, 24 hour Car Park, Ticket Machines, Bus Services, Toilets, Pre-purchase Collection and Cycle Storage for up to 120 bikes
Accessible Booking Office Counter and Ticket Machines.
Ticket Office:
Monday – Friday 06:00 – 12:55
Saturday 07:00 to 14:00
Sunday – 08:45 to 12:45
Outside entrance to Ticket Office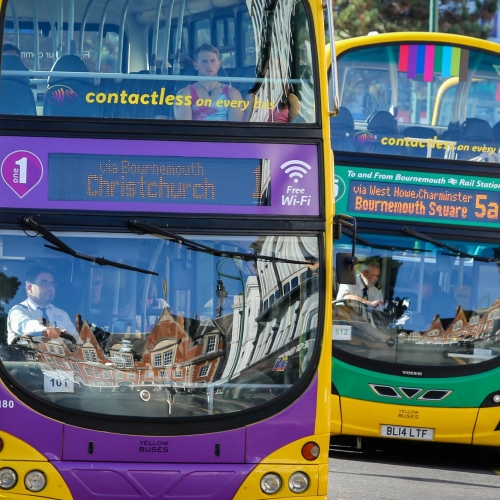 By Bus
There are multiple bus stops throughout the town, but the main stops are located on the high street for both yellow buses and more buses.
Bus stops heading towards Purewell and Highcliffe are located outside Santander
Stops heading towards Southbourne and Bournemouth are located outside the library
Yellow Buses:
1A, 1B, 1C and 31 serve Christchurch High Street both

More Buses:
24, X1 and X2 serve Christchurch High Street
Full information at Yellow Buses
By Beryl Bike
Download the app and unlock a bike. Enjoy the ride, then park in a Beryl Bay or in a considerate location of your choice. A convenience fee will apply for out of bay parking.
Full information about the Beryl Bike Scheme
There are multiple bike bays throughout Christchurch town centre, and surrounding areas, including High Street, Bridge Street, Quomps, Two Rivers Meet Leisure Centre and Highcliffe Castle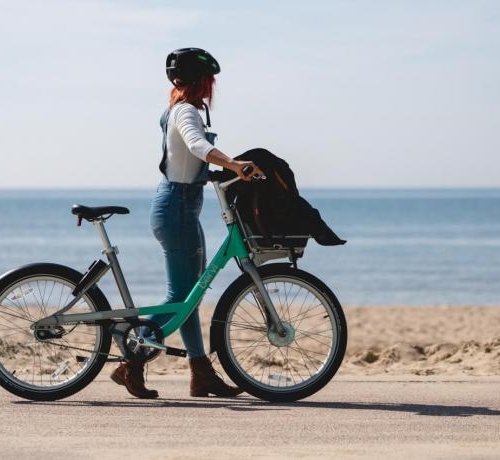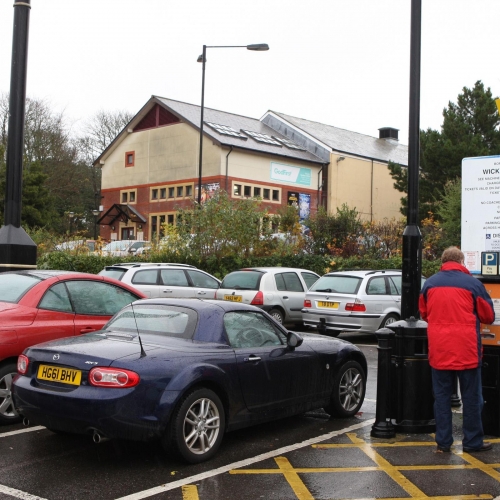 By Car
Being a small, historic town Christchurch is best explored by leaving the car at home.
But, if you need to drive, there are car parks located around the Quomps & Quay front as well as multiple options surrounding the High Street itself