Christchurch Town Council – Neighbourhood Plan

The Town Council has set up a Neighbourhood Plan Working Group to help prepare the Neighbourhood Plan. The Group is made up of a mix of Town Councillors and members of the community who have said they would like to help.  Key decisions on the plan are made by Full Council.
The Group is supported by a planning consultant and other advisors.
The Neighbourhood Plan Area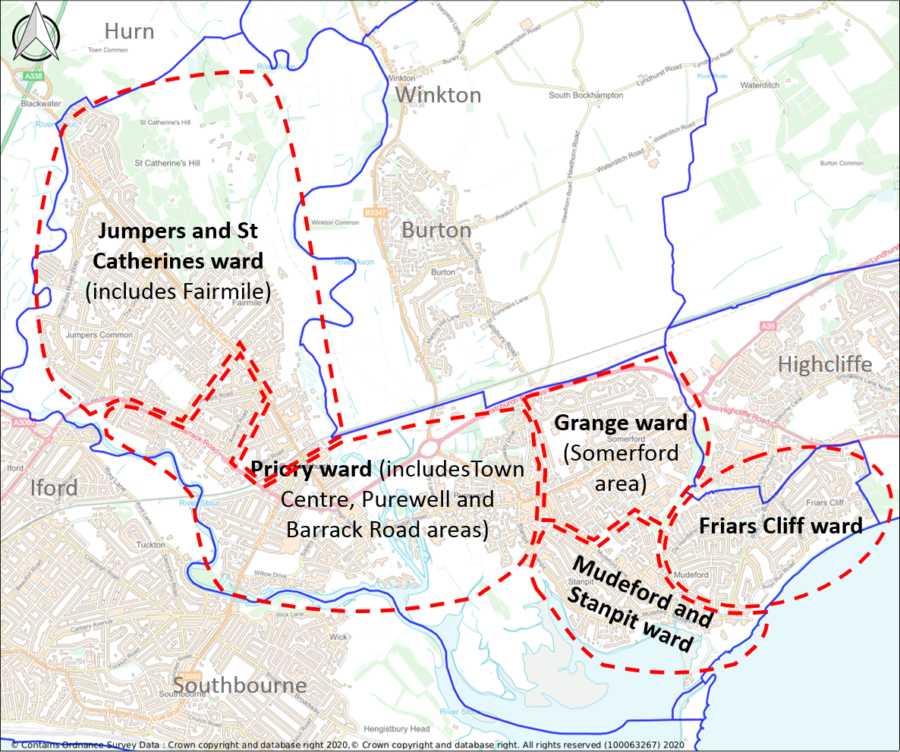 The Neighbourhood Plan area covers the whole parish, which includes the wards of
Jumpers and St Catherines (includes Fairmile)
Priory (includes the Town Centre, Purewell and Barrack Road areas)
Grange (Somerford area)
Friars Cliff
Mudeford and Stanpit

If you live, work in or visit the town, you may be interested in how the town may change in the future. A Neighbourhood Plan, written by local people, can influence the plans and decisions made about those changes.
We want everyone who is interested, to get involved, so that our plan genuinely reflects the planning matters that local people say are the most important.