Studio Arkell celebrates 1 year in business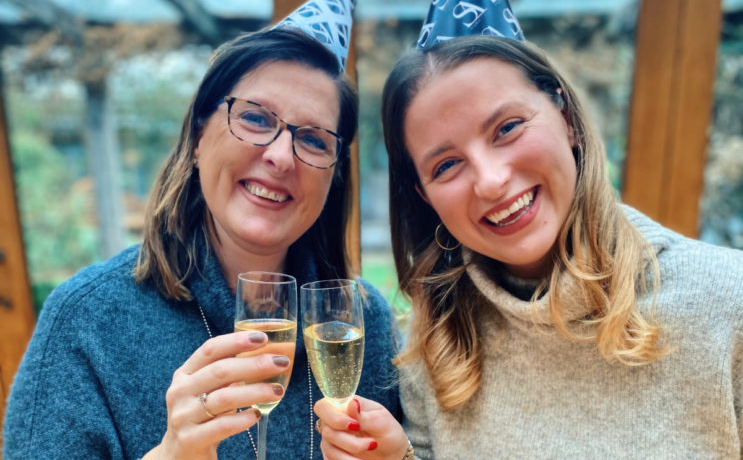 Hannah Arkell always knew that she wanted her own business.
Little surprise really.
Born and educated in Christchurch, she comes from a family of entrepreneurs.
Her father, Steve, and brothers, Joshua and Thomas, are respectively Chairman, Managing Director and Senior Engineer at Cobra Ribs, the Christchurch-based boatbuilder.
Meanwhile her mother, Amanda, a former Lloyds Bank Manager, has owned children's boutiques as well as being a Director of Cobra Ribs.
So, when Hannah graduated as a Bachelor of Architecture with First Class Honours from Manchester School of Architecture, followed by a Master of Architecture at the Royal Danish Academy of Fine Arts, starting her own architectural practice in Christchurch appealed.
Especially as she loves living next to the sea.
Studio Arkell Ltd was launched in January 2020 with Hannah, 26, and Amanda, 55, as the founding directors.
Hannah is Principal Architect while Amanda, who has overseen numerous house builds and reconfigurations as well commercial and residential interior design schemes during the last 30 years, is Interior Architectural Designer.
Twelve months later – and celebrating its first anniversary – Studio Arkell has not only handled more than 30 projects but increased its headcount to five.
Chas Grundy joined as Technical Draftsman in September followed by Rosa Turner Wood as the first of two Part II Architectural Assistants.
And Studio Arkell is currently recruiting for a third Part II Architectural Assistant.
Impressive growth by any standards but especially in the face of the pandemic.
Hannah, a former Twynham School student, said: "The fact that we're local, small and friendly definitely helps. It's a very personal service.
"Design is individual and unique in its appeal to each person.
"I aim to bring these elements together to give each client something beautiful and practical that meets their own hopes and imaginings, whatever scale or size the project."
The practice's varied portfolio ranges from feasibility study and concept design, through to planning consent and project management.
It includes:
Extensions, studios and annexes.
Planning advice and applications.
Commercial and residential interior schemes.
Residential new builds.
Heritage, conservation and listed buildings planning and consent.
Bespoke kitchen design.
Investment projects.
Amanda said the past year had led to many re-evaluating their home space.
She said: "People have been itching to do a lot.
"Garden studios have been a popular option but we have handled all types of projects as clients consider whether they can do more with their homes.
"The business has grown with the Covid pandemic providing us with different, and more flexible, ways of working."
Hannah said: "We're bringing fresh and exciting ideas to our very satisfied clients.
"Whether it's offering design concepts, securing planning consent, drawing full building schemes or managing entire projects as a turnkey solution.
"Everyone's lives are shaped and impacted by the environment around them but only two per cent of global construction is designed by architects.
"The ethos behind Studio Arkell is to deliver beautiful and considered design schemes accessible to all.
"There are no 'copy and paste' architecture jobs here!"
Hannah, who credited doing work experience in her uncle's architectural practice as a key influence in choosing architecture as a career, said she worked well with Amanda.
"People often ask me what it's like to work with my Mum but we're fortunate in that we've always got on well," she said.
Amanda added: "I'm very proud of Hannah and what she's achieved.
"I never doubted she would be successful."